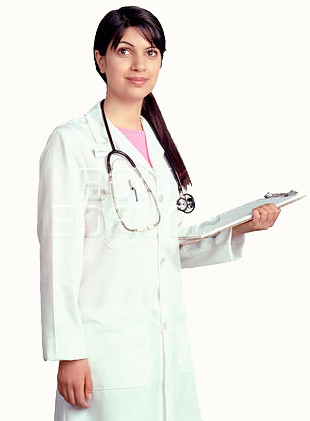 Medicare Supplement Programs

Medicare, which was started in 1965, is a supplement health insurance plan which is especially designed to help those people who all belong to an age group of 65+ and all those who are suffering from severe medical disabilities. Furthermore it is also available for those who have End Stage Renal Disease.
Medicare supplement plans and programs help in bringing down the cost of all those medical expenses which become difficult for an average person to bear. A Medicare program is necessary for all of us as such kinds of program always prove helpful at the time of an emergency. If you are covered under a Medicare program then it is sure that you have to worry less about monetary matters in times of crisis.
Medicare is available in several parts as each part is initiated to provide endless benefits for the policy holders. Where part A insurance helps in covering all the hospital expense including skilled nursing facilities and other health and hospice care benefits, part b helps in paying doctor bills, outpatient hospital care and other services which aren't covered by part A.
One of the primary benefits which are introduced by the Medicare Programs is the initialization of part D insurance. Part D insurance coverage pays for prescription drugs and largely helps you out in covering the expenses incurred in buying prescribed drugs. All those who all are covered under Medicare are found to be eligible for part D insurance plans.
Medicaid and Medicare Savings Programs: -
State administered Medicaid federal program which helps in paying for insurance coverage for people who do not have sufficient incomes. If the state finds you qualified for Medicaid then the premiums for Medicare are paid by the state and all those costs that are paid from pocket which has become difficult for you to bear. On the other hand, Medicaid programs also reimburse for certain services which are not covered under Medicare program. Keep in mind that once you receive Medicaid, you need not to be included in Medicare supplement insurance.
The Medicare Beneficiary for people who are qualified (QMB) Program, the Qualified Disabled Working Individuals (QDWI) Program and the Medicare beneficiary for Specified Low-Income (SLMB) Program, are various Medicare Savings Programs. The Federal QMB program helps in paying the Medicare part B premiums and helps in covering Medicare deductibles and copayment for all those whose incomes are below a certain level. You need not worry about Medicare supplement insurance if you are already included in a QMB program.
Medicare beneficiaries who are eligible for savings program under Medicare which are sponsored by Medicaid can save a considerable sum on deductibles, premiums, and coinsurance. With the financial assistance through these programs one can use the money saved to keep the policy current or to purchase another coverage.
Some of the programs that are run under Medicare savings program includes specified Medicare beneficiary for low-income people under SLMB, Medicare beneficiary for qualified people through QMB or QI, or benefits for disabled but qualified people through QDWI.
The federal government has designed QMB program particularly for people who fall in the low income level and this program helps in paying the deductibles and copayments. People who are eligible for QMB program are not required to enroll in supplement insurance from Medicare. Premium for Medicare Part A is paid by QDWI. Rest of the plans only contribute towards premium in Medicare Part B.
Medicare Advantage Plans
The options available to a person in traditional Medicare or advantage plan from Medicare depends upon where the person lives. People who are already enrolled in advantage plan of Medicare are not eligible to enroll in supplement policy from Medicare. The benefits provided by Medicare are almost similar to that of Medicare.
If the insurance provider termiates the contract, the insued person has the full right to enroll in any other supplement plan from Medicare such as A, B, C, K, L or F which are offered in the area where the person resides and the person is not required to undergo any medical examination. In case the service provider discontinue its service in your area the provider is supposed to explain in writting as to why the service was terminated. This written explaination will be proof that you are got uninsured not because of your own mistake. This facility is however limited to people who are below the age of 65.
Medicaid and Medicare Savings Programs
Eligible Medicare beneficiaries avail the benefits of savings program from Medicare and get subsidy on deductibles, premiums, and amounts on coinsurance. With this saving the Medicare beneficiary can use this amount to take care of other expenditure or to purchase some more coverage.
Medicare benefits for qualified people, specified Medicare beneficiary for people with low income, working individuals who are disabled, are the different types of savings program from Medicare. The QMB program takes care of all the premiums, copayments and deductibles of Medicare for people whose household income is below a certain level. A person who is eligible for QMB is not required to enroll in supplement program. Premiums for Medicare Part A is paid by QDWI.