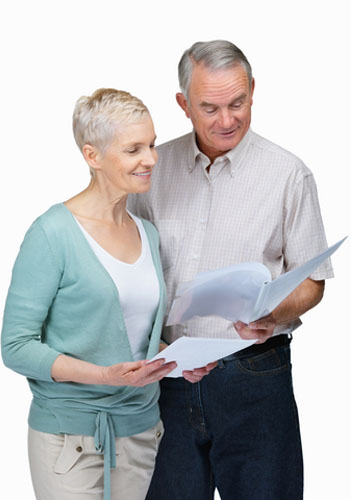 What Does Medicare Part D means in Delaware?
Medicare Part D in Delaware is prescription drug coverage, which is regulated by those private organizations that are approved by Medicare. Part D of Delaware focuses in helping those people who are enrolled under Original plans. It also helps them to bring down the cost of everyday prescription drug costs so that the future costs can be curtailed.
Each Medicare Part D plan enables you to have a greater access to the medically necessary drugs. People who are enrolled under Medicare Part A or B are considered to be eligible for receiving the prescription drug coverage. Medicare Part D plans allow seniors to receive their prescription drugs at minimal rates.
Delaware Medicare Part D plans for those who have low income
If you have low income then you may have been automatically enrolled in a program. Somehow, if you have not been automatically enrolled then you may still be considered to be qualified for it. If you qualify then you get a chance to pay for your Medicare drug plan's monthly premium, deductible and copayments at affordable rates.
Moreover, the facilities like extra help are also based on the income and resources of an individual. Due to any reasons if you do not join a Medicare drug plan by your own then Medicare will enrol you in a plan so that you get help in paying for the cost of your drugs.
How much you have to pay for Part D?
The exact costs of several Medicare Part D plans differ from one plan to another depending on your coverage. The cost of the actual drug plan will vary depending upon the prescription you use and the plan you choose. Whether you go to pharmacy by remaining within your plan's network, whether your medications are on your plan's formulary or whether you get the extra help for paying your Part D costs, the variance in cost is seen every time.
If you belong to the advantage plan like HMO or PPO, which also carries your prescription Part d cost along with it, for this you are required to pay a monthly premiums for your chosen plan.
Guides To Enrol, Switch or Drop The Plans
Currently if you are enrolled in Original Medicare then you can directly enrol in Part D plan. If you are new then it carries seven months for you to enrol in a drug plan, which is rated as three months before and three months after you become eligible for Original plan.
Due to any reasons if you missed out the chance to enrol under Delaware drug plans then you can make this happen during your initial enrolment. Keep in mind that during the Annual Coordinated Election period you can enrol, switch or even drop your chosen plans.