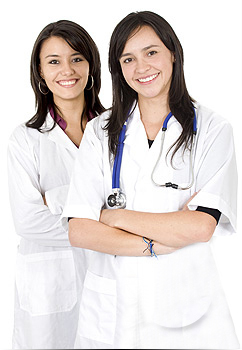 Maine Part D Plans
Medicare Part D, which comes under a Federal health insurance program created to help all those Medicare eligible citizens who are finding it difficult to pay for the prescription drugs. Medicare Part D offers everyone a reduction in the cost of prescriptions especially for those to whom paying for the overall prescription becomes difficult.
Medicare drug benefit comes under an outpatient prescription drug coverage which makes its availability for anyone with Medicare. Whether or not you enrol in the Medicare Part D, as it depends on certain factors like whether you have drug coverage, what is your present income and how much you are already spending on your drugs.
Facilities For Dual Eligible

Dual eligible comes under those individuals who are covered under both Medicare and Medicaid programs. If you live in Maine, and are dual eligible then you get a chance to become eligible for prescription drug coverage as well. It is Medicare Part D, which replaces Medicaid as the primary pharmacy coverage for all the dual eligible enrolees.
Ways To Obtain Maine Medicare Part D Plans

If you have finally decided to receive the coverage then there are two general ways to obtain Maine Medicare D insurance. Either you can enrol in Medicare Part D prescription drug plans or Medicare advantage plans. The former plans are also known as PDPs, these plans add drug coverage to Original Medicare, Original cost plans, private fee for service plans and even Medicare medical savings account plans. While the latter benefits by offering an overall Medicare prescription drug coverage. The combination of these advantage plans with prescription drug coverage is sometimes known as MAPDs.
Check Your Eligibility Under Maine Medicare Part D Insurance

The eligibility for Medicare Part D plans is meant only for seniors who all are not already having "creditable" prescription drug coverage. Creditable prescription drugs coverage is the one which is expected to pay on average at least as much as Medicare's standard coverage.
All those who are included under this kind of coverage allow the beneficiaries to keep the coverage without even paying a penalty if due to any reasons they have decided to enrol in prescription drug coverage later on. Bear in mind that if you do not have creditable drug coverage, you do not enrol in Part D plan and not even included under advantage plan then you have to pay late enrolment penalty at the time when you decide to involve in a plan.