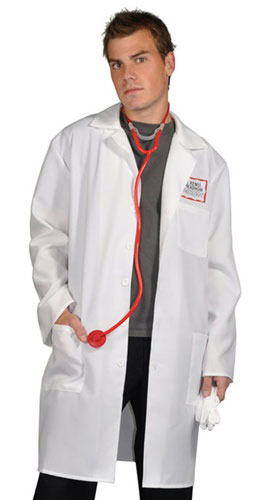 Medicare Part B VS Part D
What's the difference between the letter B and the letter D? If you're talking about the difference between a Medicare Part B and prescription drug coverage, we'd like to tell you that there is somewhat a bit of convoluted difference between the two.
After all, both Medicare programs have drug coverage on them. But we'd like to think we're better off than the average Joe and know better about the two than most people.
So here's a rundown of Medicare Part B insurance coverage comparison to Part D:
In case you didn't know, Medicare is actually the federal government's healthcare program for senior citizens 65 years and above. This is also a program for people who have a disability.
Part B is that part of the Medicare program that covers outpatient care services, including physician's services, x-ray services, laboratory services, medical equipment such as wheelchairs and hospital beds, blood and medical supplies, and ambulance services.
It also has drugs coverage. Part B covers drugs in these basic situations:
When a patient's attending physician prescribes and administers certain drugs during consultation,
When the drug is administered via durable medical equipment, like in the case of respiratory drugs being administered through a nebulizer,
When the drug is provided at a hospital's outpatient department,
When the drug is for End Stage Renal Disease (ESRD)
In most cases, the coverage for drugs under Medicare Part B is usually limited to intravenous drugs that are administered by doctors. Part B coverage of a particular drug already stops when over half of Medicare recipients administer the drug on themselves.
Since Medicare mixes local and national decision-making in its coverage, that is, if there is no national coverage decision, then the local Medicare Part B carriers can make a coverage decision. Because of this, there are differences in the specific list of drugs that are covered from state to state.
Prescription Drug Coverage
Medicare Part D is supplemental insurance coverage for prescription drugs. First enforced in 2006, is best known for attracting only a fraction of the seven million people who are eligible to have it.
Part of the reason for the tepid reaction is that there is no national formulary (or list of prescription drugs) that all Part D carriers have to offer. In most cases, different carriers have different formularies, although there is a mandate that all Part D plans must cover substantially all, if not all, of six classes of drugs: medicine for HIV/AIDS, Immunosuppressants, anti-cancer drugs, anti-depressants, anti-psychotic, and anti-convulsion drugs.
However, these drugs are not covered under Medicare insurance coverage: (a) drugs for managing weight, aesthetics, fertility, (b) vitamins except for pre-natal vitamins, (c) drugs for cough and colds, (d) barbiturates, (e) benzodiazepines, and (f) over-the-counter (OTC) drugs.
For recipients who are dual eligible for Medicare and Medicaid, the latter program may cover drugs not covered by insurance coverage. In sum, the people who are dual eligible are the ones who benefit from having more than one source of drug coverage.