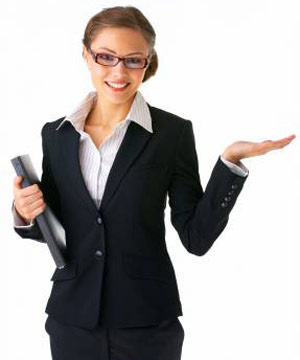 The "Not So" Formularies On Medicare Part D Are Better Than Before
There are so many articles on Medicare Part D, but don't expect rave reviews. Because while it was created with the best intentions that the federal government could muster, the fact is, Medicare Part D has had less than stellar reviews, and that tells you something when you consider that it only came into law two years ago in January, 2006.
It was hopeful in the beginning. In the past, Medicare recipients could only access prescription drugs when it was incidental to their hospital or outpatient care.
Part D, on the other hand, promised its intended constituents a chance to save on their prescription drug costs through a drug plan.
In real life, a Medicare recipient could have access to Part D coverage if they enrolled in a stand-alone Prescription Drug Plan or PDP or through a Medicare Advantage Plan with coverage on prescription drugs. Not all drugs are treated the same under Part D.
The plan providers gave the incentive for recipients to choose certain drug classes over others through different tiered formularies.
Having different formularies adversely affected Part D plan holders. In most cases, they are unable to find plans that cover all their needed prescription medicines. And since the drugs are priced at profit, it's rare that they could get their medicines in adequate necessary amounts. This only underscores the fact that the federal government has not been able to haggle for lower prices with the large pharmaceutical firms. This too also highlights the government's original intention to make the private sector the implementing force behind Medicare Part D.
So it is not surprising to find many articles on Part D putting it down as "messy", even going as far as substituting the D with "disaster" instead of drugs. Having an unregulated overall system has invariably compromised the overall accessibility of commercial-quality prescription drugs.
Since state-managed Medicare programs have little or no access to data, specifically on prescription drug claims by Medicare recipients, they have essentially been unable to manage their overall healthcare. This is especially true for dual-eligibles or people who both have Medicare and Medicaid. The Medicare Part D industry is a largely unregulated industry and you have plan providers and their different formularies – probably the only regulation to Part D is that all claims are reimbursed by the Centers for Medicare and Medicaid Services.
So, should we just scrap Part D altogether and go back to the old Medicare insurance system? Not really. Lest you be nostalgic, in the old days, your prescription drugs could only be covered when they were incidental and necessary to your outpatient care. You had to contend with many drug restrictions back then.
What the federal government can do is to regulate the formularies of the different plan providers and negotiate the prices of drugs.
The rest of the government's efforts should be in line with the end-in-mind of providing adequate healthcare to Medicare recipients more than anything else.