Medicare one of the most commonly used services used as far as getting enrolled for a health care plan is concerned. Intended as a government initiative to ensure a healthy life for those aged 65 and above, it prevents seniors incurring large hospital and doctor bills.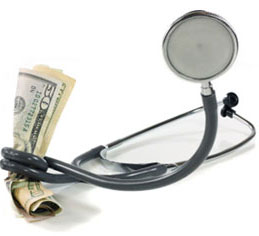 Although Medicare provides basic insurance coverage, there are certain gaps that are not covered by Medicare and people need to pay from their own pockets to get those facilities, such as with prescription drug coverage.
Medicare is not responsible to pay for the cost of the drugs incurred, but if one wishes to get coverage for drugs expenses, one can easily get it done by backing up the original Medicare policy with a Medicare Part D plan.
Part D plans are sold by private insurance companies but they are administered by Medicare and by national legislation. One can enroll in Medicare drug coverage plans either by choosing Part D coverage or by choosing Medicare advantage plans.
Part D coverage tends to shelter people from unexpected prescription drug bills and lowers expenditures on the prescribed drugs that are needed to maintain their health. The plan can be purchased by anyone regardless of their income, gender, health and drug requirements.
Coverage by Part D is for both types of prescription irrespective of them being generic drugs or branded drugs. Most pharmacies prefer to be a part of a network, but that is not mandatory. It is advisable to keep a check on the local pharmacy before getting enrolled in a plan.
There are few things that one should keep a check on before deciding on which plan suits them the most according to their budget and requirements, such as:
Eligible or not?
One is eligible for enrolling in a Part D plan if already enrolled for a Medicare policy.
Need for Part D Coverage:
Even if one has an original Medicare plan, getting a prescription drug plan when eligible is a good idea. Getting enrolled in a drug plan is a safe option even if you don't need medication on a regular basis, as health is not guaranteed.

It is more likely that as we grow older we might require more prescription drugs which is an expensive affair. If one chooses to wait to get coverage, they might land paying the penalty which adds to the monthly premium costs.

Monthly premiums to be paid:
The monthly premium that is calculated dramatically varies from plan to plan. Each plan would have a different set of drugs available under them depending on the location where the plan has been purchased.

Apart from the basic factor the monthly premium is calculated at an average of $32 (varying from company to company). As the Part D coverage is not assimilated, they work on a basic concept of 'lower the premium lower the benefits, higher the premium, higher the benefits'.

Some plans have yearly deductibles and some of them do not have them at all. The average deductible estimated for a year is $310.

Co-pays or co-payments, mean that insured needs to pay a flat rate every time a medical service is accessed.

Co-insurance is calculated in terms of percentage of the prescription costs after deductibles.

Understanding the Donut Hole:
The main concern about Part D coverage, where generally people get confused is the Donut Hole. It is the gap between the initial limit and the catastrophic limit of the plan.

The insurer needs to pay the entire cost of prescribed drugs once the initial limit has been transcended, until the amount of expenses reaches the brink of the catastrophic limit. Once reached to the extreme limit, Medicare is responsible for paying the cost incurred.

The initial coverage amount calculated for year 2012 is to be $2,930 and the verge for catastrophic coverage limit is estimated to be $6,657 for the year 2012. The plans become active on reaching catastrophic within that calendar year.

There are various plans that cover one from falling into the doughnut hole as well, but they are usually an expensive deal. Apart from these plans, there are options such as getting extra help, tax rebates and discounts varying from company to company.

Pharmacy:
Each plan and each company that is offering Part D coverage has their own network of pharmacies that one might need to use. It is advisable that one should analyze and look out for the nearby local pharmacy, while evaluating Medicare Part D plans.
Drugs Covered:
Each plan has its own formulary, which is used to know whether the prescribed drugs fall under the category of covered drugs or uncovered drugs. Enrollees can use the formulary finder to know which plan would be best according to their drug requirement.

The formulary of plans is categorized into three tiers with a different price tag attached to them. Tier one is classified for generic drugs with a co-pay $5-10 for each prescription. Tier two is classified for the inclusion of branded drugs with generic drugs and co-pay of $40-50. Tier three is dedicated to non preferred branded drugs with highest co-pays.

If the plan that one is thinking of enrolling in is based on the tier system, it is important that one knows under which tier, your prescriptions fall under. This would help them to evaluate their potential expenses.

There is a theory called the Step Theory, where one is initially prescribed a cheaper medication and if found that the medication is not working effectively then one is stepped up to the expensive drug. The quantity drugs might be limited under this theory.

Some of the drugs may be excluded from formularies. These include drugs that are taken for the purpose of losing or gaining weight, those drugs that are banned by the FDA, needed to treat colds and coughs, prescribed vitamins and minerals (unless combined with specified drugs), drugs that need a medical test done before their intake and a few more.

Enrolling Time-Line:
The ideal timeline to enroll for the Part D coverage is seven months, the Initial Enrollment Period. If not joined during the IEP, then one has an option of enrolling in the Open enrollment Period, which is during November 15-December 31 of each year.

If you fail to enroll on time, there is a penalty of one percent that is charged on the premium and is added to the cost of monthly premiums until the policy continues.

Switching of Plans:
One can easily make switches in plans from November 15-December 31 of each year. One does not have to inform about the switch of the plan, it is modified automatically when new coverage begins.
Before enrolling in any Part D coverage plan, it is recommended that one should be familiar with the facts and figures and pros and cons of the plan that they find suitable for them. Part D coverage plans may seem to be of very little use for those who are not on regular medications, but for those who are, they can potentially save thousands over the course of the year.