Under Medicare secondary insurance, Medicare is the secondary payer and is not liable for paying first. There are instances when Medicare might not even compensate at all if the other insurance vendors pay more than what Medicare would pay.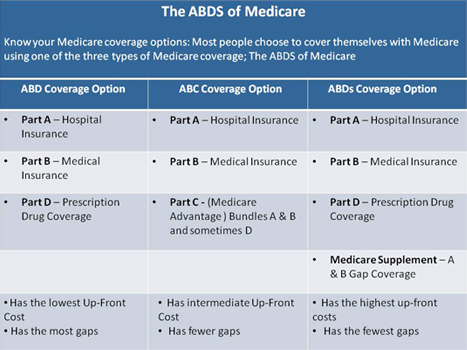 Medicare Secondary Payer" is usually confounded with Medicare Supplemental Insurance. The truth is that both of them are quite different from each other.
A Medicare Supplemental Insurance policy is a private health insurance policy especially intended to fill in the gaps where Original Medicare falls short. Herein, the Medicare is the primary or the first payer. 
A Medigap insurance policy pays for the costs that are not covered in Medicare because of the limits or the insurance deductible amounts under the Medicare plan.
People falling under certain categories Medigap insurance coverage is a secondary option to pay for the medical expenses and it is applicable throughout the country irrespective of the state in which the person resides. The policies of the Medigap plans are framed and controlled by the federal government and every stake holder has to abide by the policies framed by the government.
This secondary coverage can be used only when the insured person has used the benefits of the primary insurance coverage. For instance, if the medical bill is $100 and the primary coverage will pay $80 than the secondary coverage will reimburse the rest of the amount only when the primary coverage has paid the claims.
When an individual possesses both Medicare policy as well as insurance coverage via any of the following insurance types, MSP rule would then be applied and Medicare would pay second:

Health insurance for Groups
Insurance for liability or automobile
Compensation for Workmen
People working in mines
Responsibilities of Beneficiaries under Medicare Secondary Payer Program:
As a beneficiary, we suggest you to:
Answer all your Medicare Secondary Payer claims messages well in time in order to make sure that you get correct requital of your Medicare claims.

Be cognizant that any modifications in your employment status, inclusive of retirement could have an impact on your claims payment.

Get in contact with the Contractor if you or your lawyer has taken any legal action for a medical claim.

When you get health care services, make it a point to inform your physician and the COB Contractor regarding any revisions in your health insurance policy because of you, your partner, or a family member's present employment status or insurance coverage modifications.

Inform your COB Contractor if you are connected with any automobile accident or if you are a part of worker's compensation case.
Responsibilities of Insurance Providers under Medicare Secondary Payer Program:
As a Part A institutional provider (hospitals), an insurance provider needs to:

As a Medicare Part B institutional provider, one needs to:

Abide by the correct claim rules in order to get Medicare Secondary Payer details like the non-group coverage of health caused by an injury or group health coverage as a result of employment.

Consult with the beneficiary if he/she has filed any case along with the services performed.

Present an EOB form with all the accurate MSP info to the denominated bearer. If you are submitting an electronic claim, give out the essential fields, loops, and sections required in processing an MSP claim.

Responsibilities of an Employer under Medicare Secondary Payer Program:

As an employer, one must always:
Ensure that your programs distinguish those persons to whom the MSP requirement applies.
Ensure that your insurance policy gives appropriate primary payments in the cases where Medicare is to pay second.
Ensure that your insurance policies are not discriminating against workers and workers' better half aged 65 or more, individuals who are facing a renal failure and disabled beneficiaries for whom the Medicare pays second.
Nicely finish up and submit all the data match reports on identified employees well in time.
Group Health Plans (GHP):
It must be noted that an employer is not in a position to subsidize, provide or be engaged in the arrangement of a Medicare Supplemental insurance policy in a situation where Medicare has been nominated as the secondary payer by the law.
Nevertheless, even if the employer does not pay insurance premium and simply forwards it to the specific person's insurance provider, the Group Health Plan insurance policy is the main payer to Medicare.
Responsibilities of Insurance Agents under Medicare Secondary Payer Program:
As a Group Health Plan insurance agent:
If you notice that CMS has paid primary even when you are primary to Medicare, you ought to inform the COB Contractor.
As a Non-Group Health Plan Auto Liability Insurance firm, one must always:
Get in contact with the Contractor as soon as you insure a person who is has enrolled himself in a Medicare program.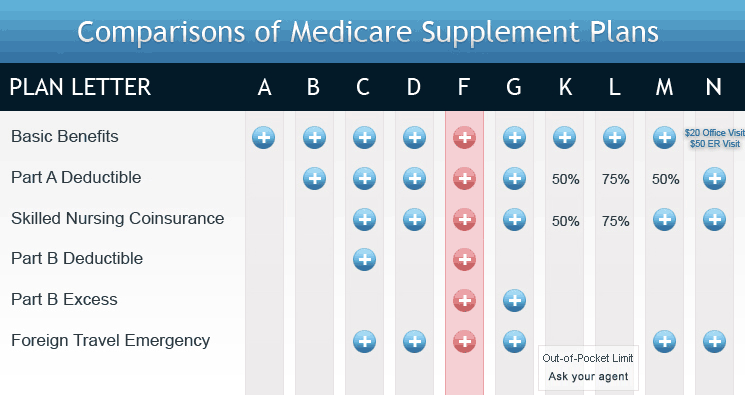 Read Complete Guide to Medicare Insurance

What Exactly is Secondary Insurance?
Medicare becomes a secondary payer under a Medicare secondary insurance plan when a beneficiary is covered by insurance coverage. This forms part of Medigap's coordination of benefits (COB). Medigap secondary insurance plan takes effect in cases of:
Group health insurance
Automobile or liability insurance
Workmen's compensation
United Mine workers
Many Americans are confused by the difference between the term Medigap secondary insurance and Medicare Supplemental Insurance. We offer our expert assistance to such citizens for all types of services.
As the term implies, secondary insurance exists as an addition to an existing plan, or primary policy that a policyholder may subscribe to. Like Medigap insurance, it is often a solution to cover gaps in insurance, or as a supplementary cover for an existing policy. Often, married couples use it when they are employed by separate businesses.
When does Secondary Insurance Apply?
This type of insurance only applies to certain scenarios. If your primary cover is insufficient in amount or denied entirely, secondary insurance can provide a solution by offering extra cover.  If your current primary plan has a very costly deductible amount, you may consider buying a secondary policy to subsidize the deductible.
How do you Choose which Coverage goes Where?
Often policies have a tendency to overlap or duplicate each other. Take young person's Medicare health care plans for instance:  often these can reduce the amount paid out by a percentage via a 'reduction in benefits' clause, particularly if they are protected under their parent or guardian's plan. Should this be the case, a secondary insurance policy will pay the balance that is not paid by the primary insurance policy.
jm 446 55 10162011
av 1423 140 12212011
ht 385 150 07042012