Any sort of help related to health care has been a major concern for people residing in United States for years. Large numbers of individuals, particularly elderly people, find it difficult to pay their medical bills and other expenses. This situation forces them to take some hard decisions. Quite often, one gets an option of choosing between finances and good health. There is no middle way.
The Medicare plans were invented by the United States government to help people who need to pay their medical bills. You need to be aware about a lot of things prior to buying any Medicare plan. You should understand what Medicare actually is and how does it work. This would assist you in choosing the best Medicare program for you.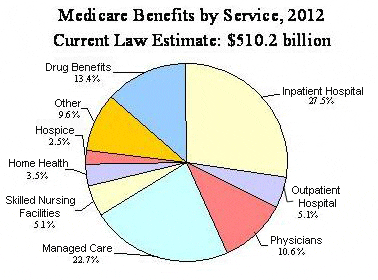 What is Medicare?
Medicare is a health insurance plan controlled by the CMS agency. It is to be known that Medicare probably is the biggest health insurance service in the states, with about 50 million American citizens taking part in it.

To obtain a Medicare plan, one must be a permanent resident of the United States and should satisfy certain requisites. In case you aren't an American citizen, you need to get in touch with the SSA office to find out if there are chances for you to obtain Medicare benefits.

Can you respond yes to any one of these below-mentioned statements?

I am aged 65 years or above.
I am under 65, but I have particular impairments.
A case of renal failure.
If your answer is yes to any of the above statements, you may be eligible for Medicare benefits.
Medicare Benefits Explained:
Medicare is essentially of two types: Original Medicare and Medicare Advantage Plans. Both of these categories is further of four types: Medicare Part A, B, Part C and D.

Original Plan of Medicare:
The traditional Medicare insurance coverage comprises of Medicare Part A and one gets the opportunity to add Medicare Parts B and D along with it. A person is registered automatically under Original Medicare unless he or she particularly decides to buy Medicare Advantage Plan.

The Original Medicare Plan is administered by the federal government. Most people under this plan have to pay for the deductible along with a co-payment.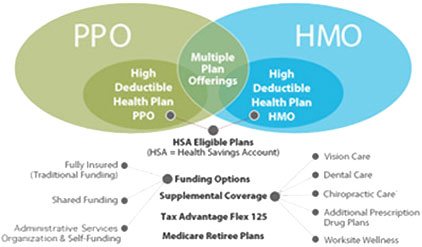 Medicare Advantage Plan:
Medicare Advantage Plan also called as Medicare Plan C provides coverage for Part A as well as Part B. This type of insurance is provided by private insurance agents. You also get to obtain Medicare Part D prescription drug coverage if it is already not included in your Medicare plan.
Medicare Advantage Plans are of the following types:
PPO Plans
Private Fee-for-Service Plans 
Overview of Medicare Part A:
Part A is basically your hospital insurance. Most of the people do not pay monthly premium for this kind of Medicare coverage. Medicare Part A provides coverage for inpatient care in hospitals, skilled nursing facility, and hospice care etc.

Overview of Medicare Part B:
Medicare Part B provides coverage for various medical services such as outpatient care, home care, physical therapists, and doctor's services. Most of the people pay out a monthly premium to obtain this coverage.

Overview of Medicare Part C (Medicare Advantage Plan):
Medicare Part C is a combination of Medicare Parts A and B. The major difference is that Medicare Advantage Plans are provided by private insurance agents who are approved by Medicare. Under this plan, one may get covered for lower costs and receive maximum benefits.

Overview of Medicare Part D:
Medicare Part D is a prescription drug coverage insurance which can be bought individually or as a part of your Medicare plan. People have to pay monthly premium to obtain coverage under Part D. One gets to choose the best Medicare Part D plan out of various available plans.

Comparison between Medicare Supplement Plans
How Can Your Additional Expenses be Covered?
Not everything is covered under Original Medicare Programs. Expenditure that a person may possibly incur should include co-insurance, co-payments, and deductibles, etc. These costs are addressed as gaps. To cover all these additional costs, one needs to buy Medicare Supplement Plan.

Another alternative is Medicaid. Medicaid may be understood as a combined effort of state and federal insurance programs. It would help you cover your medical costs effectively. Your eligibility for Medicaid is dependent on the annual income along with your ability to fulfil certain necessities.
If you want to make sure your Medigap is complete and your Medigap benefits cover everything, then just get in contact with Best Medicare Supplement Insurance.  In case you are a newcomer to Medicare, the very first thing you must do is to determine which Medicare plan would meet your requirements.
Make sure you verfiy if your present insurance policy works with Medicare and decide if you require paying for extra expenditure on health care. Make up your mind if you also require Part D drug coverage. Thereafter, you need to get in contact with our Medicare representative in order to enroll. We provide you latest quotes from top notch Medicare companies.
av 1020 180 01162012
ht-282-120-06142012