| | | |
| --- | --- | --- |
| | American Continental Insurance Company | |

President: Christopher Milton Olson

Address: American Continental Insurance Company (ACI)
101 Continental Pl, Ste 300
Brentwood, Tennessee 37027, United States

Phone Number: 615-377-1300
Toll Free Phone Number: 800-264-4000

ACI or American Continental Insurance Company is a Brentwood, Tennessee based company. It was established in the year 2005 on a strong foundation, with experienced and knowledgeable people in the field of life and health insurance.
ACI was bought by the Genworth Financial Company a few years back (2006). Genworth Financial, Inc. American Continental Insurance Company is among the most powerful U.S. financial services and insurance finance companies, with a growing presence overseas (most notably in Europe).
As a member company of the AETNA family, ACI has a commitment to accommodate quality products and the give greatest service possible. A-rated business, the American Continental Insurance Company specializes in Medicare Supplement Insurance.
What is American Continental Medicare Supplement Insurance?
Supplementary Medicare insurance is additional to regular Medicare policies Parts A and B. It was passed in congress as a way in which people could use private firms, such as American Continental, to provide their Medicare health insurance policy with additional benefits such as dental cover, vision services and prescription drug cover (Medicare Part D), as well as skilled nursing, foreign travel insurance and gap coverage to help those who are likely to hit the prescription drug 'donut hole'.
Thanks to American Continental Medicare Supplement Insurance, many citizens can now tailor their Medicare plan to their exact requirements. Those with vision problems can weight their plan towards this treatment and waive other services, such as long term care and gap coverage. The only obligation with the American Continental Medicare supplemental plan is that it must entail Medicare Parts A and B.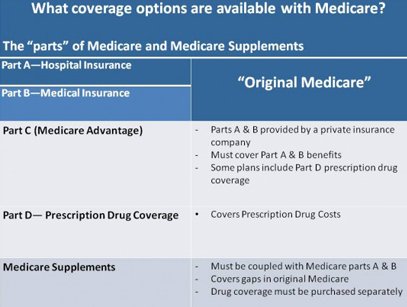 American Continental Supplemental Includes:
Basic Medicare Parts A and B
Optional vision and dental service
Gap coverage
Excellent value for money
What should you do next?
American Continental policies are standardized, that is to say that they provide the same service as many other insurance providers. There are many different Medicare companies to choose from and it is recommended that you discuss your options with a licensed, accredited agent before you make a decision on purchasing a plan. They should help you reach a decision on the most affordable policy.
One thing that is certain is that if you fall into the category of people who spend a lot of money on prescription drugs, need regular specialist care or have a specific requirement when it comes to Medicare, an American Continental Advantage plan could be for you.
An Advantage plan offers more choice (hence it is often referred to as Medicare + Choice or Medicare Part C). With one of these versatile plans, you can tailor your insurance to suit your individual requirements. They can be more costly than other Medicare options, sure, but depending on your circumstances, they can save you a lot of money in the long run. Medicare Advantage Plans have almost doubled in popularity since 2007, with 8 million citizens opting for one of these plans which can cover you for dental care, vision services, travel insurance and a whole lot more besides.
Check out our Advantage plan page for more information on these versatile policies.
ht-115-75-06132012