The New Era Insurance Company provides Medigap Insurance plans in various states. These Supplement Insurance policies supplement Original Medicare by filling the gaps left by Medicare Parts A and B.
As the Medicare Supplement Plans presented by New Era are standardized, the same Medicare Coverage is provided as one would get from any other Medigap Company.  Thus, it is crucial that you look for multiple options available to you when choosing your Medicare Supplement Insurance policy.
New Era Medicare Supplement Insurance Company is one of the best alternatives (in some parts of America) to buying Medigap policies. The Medigap policies that have been made available recently are reasonably priced enough to act as an aternative to paying for high-priced Medicare Supplement Insurance plans.
Some of the states where one can enroll in New Era insurance plans are South Carolina, Georgia, Texas, Pennsylvania and Louisiana to name a few. It is expected that soon Medigap plans by New Era will be made available in other states such as Kentucky and Oregon.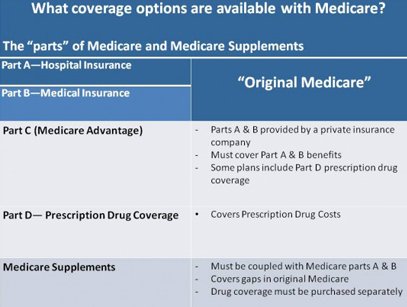 A History of New Era Life Insurance Company:
New Era Life Insurance Company takes pride in providing people with excellent service at affordable price. The company has worked its way up by building strong relationships with its agents, customers, and employees by combining the best of both western and eastern cultures.
Their corporate culture is based on creative ideas, vision, team work, cost efficiency and concern for families. For an all round development they have resorted to this sound philosophy which is ingrained in the culture of the company.

The company came into existence in the year 1924 and the present management of the company has been handling the operations since 1989. The company has expanded considerably in the number of customers, agents, and employees and is currently ranked B+. This rating is an assurance that it is a secure company to invest in, that the company is financially strong and is seen as a role model for several other active insurance companies in America.
What does New Era Medicare Supplement Insurance Offer you?
As stated above, all Medicare Supplement policies offer standardized Medigap coverage, inclusive of New Era's plans. There are various choices to pick from. The following chart shows what is covered under all of the Medicare Supplement plans by New Era.
As most insurance companies do, New Era Supplement Insurance Company provides Medicare Plan F, which happens to be the most widely known and extensive Medigap plan. With this Medicare Supplement plan, there are no out-of-pocket copayments, deductibles or coinsurance for physician or hospital visits.
New Era Medicare Supplement Insurance provides Medicare Supplement Plan G. This plan does not provide coverage for the Medicare Part B deductible; nevertheless, it has lower monthly premiums and is a cheaper option as compared to Medicare Supplement Plan F.
New Era Medicare Supplement Insurance likewise provides Medicare Supplement Plan N, which is the newest Medigap plan. This Medicare Supplement Insurance Policy has little cost-sharing (about $20 physician's office co-payment, $50 emergency room copayment) in exchange for lower insurance premiums. Furthermore, it does not provide coverage for the Medicare Part B deductible.
Benefits of Buying New Era's Supplement Insurance Plan:
New Era is a leader in offering Medicare Supplement Insurance plans to people at low and stable rates. Generally, you must be a part of Medicare Parts A and B. Medicare Supplement policies are meant to provide insurance coverage for the health care service expenditure not provided by Original Medicare. The traditional Medicare plan in combination with New Era's Supplement plans provide a high level of insurance protection.
Some of the additional benefits provided by New Era Medicare Supplement Insurance are:
Quicker processing and issue of policy.
Great customer service
Prompt claim through electronic processing
To obtain the latest quotes on New Era Medicare Supplement Plans, we advise you to make use of an independent brokerage such as Best Medicare Supplement. You can also compare and contrast various insurance plans with its help. Best Medicare Supplement provides you Medicare quotes from leading insurance providers and helps in choosing the best plan for you in an unbiased manner. Run a Medicare Supplement quote on our website and you will get all the help that you need to source your ideal plan!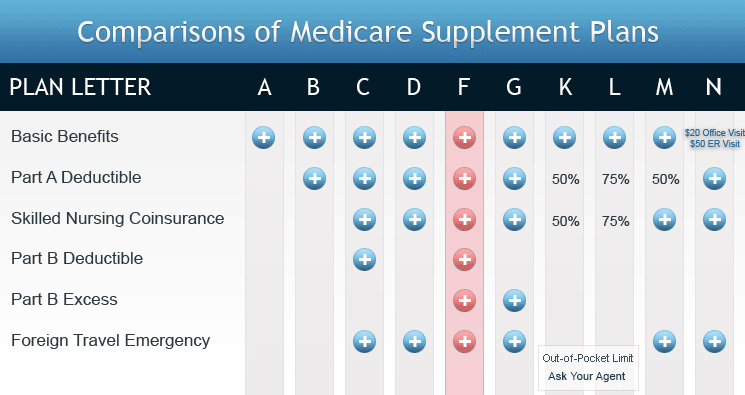 Aetna | American Continental | American National | Blue Cross Blue Shield | Conseco
Continental General | Continental Life | Loyal American | Mutual of Omaha | Old Surety
PacifiCare | Provident American | Shenandoah Life | SPJST | Standard Life | UniCare
United of Omaha | United Teacher Associates
av 810 180 01142012
ht-315-120-06252012