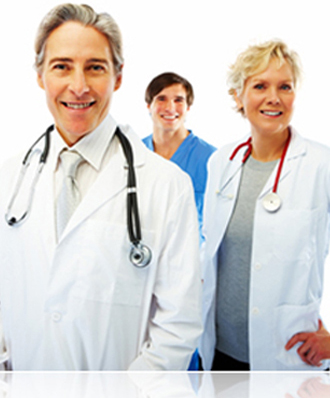 What are Part D Plans from Medicare?
Medicare plans now play out like alphabet soup. When it was introduced in 1965, as a program to subsidize the medical costs incurred by those over 65 years of age, the only thing it bothered with was hospital insurance and outpatient care (Part A). As the ageing population now has more needs, we can now append more letters to Medicare: A through D, to be precise.
Of the four letters, none has generated more buzz than the letter D – and for good reason. After all, the 'D' in Medicare Part D stands for 'drug' as in the 'Medicare Prescription Drug Plan'.
So what exactly is Part D? It is probably one of the most convoluted features of the Medicare plan, yet despite this, 39,000,000 people have enrolled in this plan through various means including health benefits programs, veterans groups and of course the Medicare program itself.
What Part D does is cover the cost of your prescription drugs. It may sound easy enough but it is not as simple as one may think. You need to think about which category you belong to, and each category is based on your basic Medicare coverage.
Who is Eligible and Which Plan is for you?
If you have the original Medicare plans (A and B), insurance subsidizes costs on your prescription medicine. You can get a Part D by getting a Medicare Advantage Plan, a Medicare drug plan or stand-alone drug plans that are specific to a state or intended for people with a low income.
If you have Medicare plus Medigap insurance, it is recommended that you drop your Medigap insurance and get a Part D plan. This is purely optional; you can keep your existing coverage if you like.
If you have an employer-backed plan or a union-backed plan with inclusive prescription drug plan, you can choose to keep your plan and not enroll in a Part D plan. However, if you're not satisfied with your current plan, just compare your plan with the benefits of Medicare Part D plans.
If you're relying on Medicare with Medicaid, you will automatically be enrolled in a Part D plan. In this case, you can choose a plan yourself.
How does one go about Buying insurance coverage for prescription drugs?
Choosing plans can be stressful – in some places in the United States there can be as many as 100 plans being offered by 20 different insurance companies. Of course, you really don't have to view all the plans there are in the market today. You can just cherry-pick five or six plans, review, and choose the best plan for you. It is always advisable to talk to a licensed insurance expert before you enroll.
Popular Providers for Prescription Drug Plan:
Aetna
Humana
Benefits Healthcare
Forethought
Mutual of Omaha
Sentinel
Coventry
Standard Life
Health Net
All these and more are available through Medicareaide.com

The rule of thumb in choosing the most appropriate plan for you is to check if the plan covers your drugs. Part D plans are notorious for having different drugs on their lists (usually referred to as formularies). What this means is that while your prescription drug can be covered in one plan, it might not be covered in another. Every year, the lists change and so does your co-payment.
You will then have to review your Part D coverage just as often, which is every year. If your plan doesn't cover your requirements, then it is time to choose another plan.
Medicare D: Peace of Mind with Every Plan
In a nutshell, insurance is a very effective program which makes buying prescription drugs more affordable for those for whom it really matters. Enrollees should take the time to understand these plans before entering into a policy, in order to benefit the most from it. By speaking to a licensed and reputable agent, you will be guided through each particular nuance of the policy and this will help you find the plan most suited to your personal requirements.