Medicare Supplement in the Great Plains!
Medicare pays a large part of health care expenses for the senior population. It doesn't pay all the expenses. Medicare recipients should consider purchasing a private supplemental insurance policy to offset the cost remaining after the original Medicare pays its share. But, even some Nebraska Medicare supplemental policies won't pay for certain kinds of medical expenses.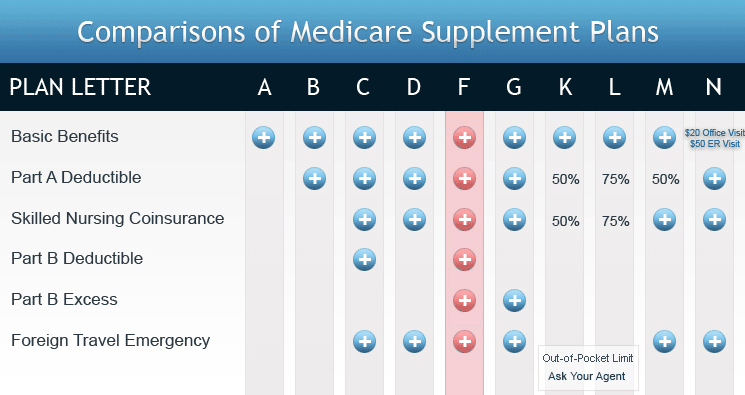 Read Complete Guide to Michigan Medicare Insurance

Plan "A" is considered a basic plan. However, it doesn't pay the hospital deductible. Plans "B" through "L" provide additional benefits. Before considering any policy, it's important to understand what the Medicare benefits are, and then decide on the amount of extra coverage needed.

People who can enroll in Medicaid don't need additional insurance. Medicaid reimburse almost for every health care costs, including long-term care in a nursing facility.

Some people may be able to carry over the Medicare health insurance policy they had before age 65. Anyone having group coverage should talk to his or her employer about converting it to a supplemental Medicare plan.

You should purchase only one Nebraska Medicare supplement policy.
Compare these policies with those being sold by other Medicare companies to see which provides the best coverage. Before purchasing a policy, it's wise to consult someone who understands insurance, as well as your individual financial situation, and who can help you explore policy options. It's important to remember that slight differences in wording can greatly change meanings/coverage.
Local Nebraskan insurance agents can often be of help. If the agent says the policy covers a stay in the local nursing home, go ask the administrator. It may be that your stay will only be covered if you receive a higher level of care than is available at the home, so the policy would be a poor buy.
If an agent says the policy pays everything Medicare doesn't, be sure there's no reasonable and customary limitation. The amount approved by Medicare is determined solely by Medicare and is the fee most frequently charged in a geographic area for the specific services that have been received.
Nebraska supplemental Medicare companies law allows a company to exclude existing illnesses for only six months. Other types of Medicare policies may have longer or permanent exclusions, so read them carefully.
• Look for a renewal clause. Check to see if the policy can be renewed for the lifetime of the policyholder.
• Agents selling Nebraska Medicare Supplemental Insurance must be licensed by the state and carry proof of such licensing. Don't be misled into thinking that the agent is representing Medicare or any government agency.
• Complete the application carefully. The insurance company can deny a claim if necessary information is omitted.
• Never pay the agent in cash. Make the check or money order payable to the insurance company.
These tips on purchasing a Nebraska Medicare Advantage plans are basic and easy to understand. Please visit the Medicare Supplement Insurance home page for a complete overview of the Nebraska supplement Medicare Insurance industry.

Related Articles
Medicare Supplement Insurance in Pennsylvania
Information on New York Medicare Supplements is Available
New Jersey Supplemental Insurance at your Fingertips
Ohio Real Time Medicare Insurance Support
ht-182-90-06232012