Medigap Plans, also called as Medicare Supplements, were created in addition to the Original Medicare and are provided by various Medicare companies. Medigap plans are bought by large numbers of senior citizens in order to help them cover their out-of-pocket expenses. There are several Medigap plans available in the market, each offering different coverage options and rates.
There are primary ten standardized Medigap plans offering similar kinds of benefits with different monthly premiums. So, if you are planning to buy Medigap Plan F from a Medicare Supplement Company, it would be no different than Medicare Plan F from another Medicare Supplement Company.
Medicare companies can offer different Medicare Supplement Insurance rates for precisely the same coverage. This suggests that you should look for the best rate available in the market.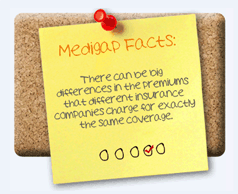 Cover you Gaps in Medicare with Medigap Insurance:
Medigap Plans provide coverage for all or some gaps in Medicare Parts A and B. Any person who has registered himself in original Medicare has to pay for these at any cost. He needs to pay co-payments, deductibles, and co-insurance.

Hospital Insurance under Medicare Part A: 
Medicare Part A provides insurance coverage for medical care taken by the patient in the hospital. It also provides coverage for skilled nursing care, hospice care and Medicare health care at home.

Medical Insurance under Medicare Part B:
Medicare Part B provides coverage for visits to the doctor, obtaining health-care services, OPD care, and health care at home. It must be noted that Part B helps in covering preventive services to make sure you are in good health and take proper care of your illness.
Popular Medigap Insurance Plans Available in Market:
It must be noted that Medigap Plan F is the most comprehensive plan available in the market now-a-days. It provides complete coverage for all of the out-of-pocket expenses. You also do not need paying Part B excess charges as you enroll in Medigap Plan F. There are no deductibles, co-insurance, and co-payments to be made under Medigap Plan F.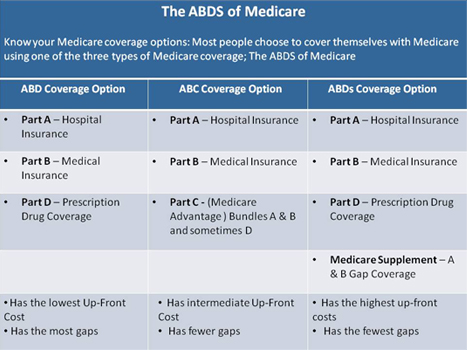 Medigap Plan G is also quite sought-after these days as it provides 100% coverage after you pay your yearly Part B deductible.

The best part about this Medigap plan is that the monthly premiums are lower as compared to Medigap Plan F, especially over the age of 70.

With large varieties of Medigap Plans available in the market, it is extremely important for you know that each Medicare Supplement Company provides the same Medicare coverage, however the insurance premiums vary from one company to another.


Thus, we would like to suggest you to take help of some expert who makes sure that you pick out the best Medigap plan as per your needs and budget.



Best Time to Buy a Medigap Plan:
If you are having any pre-existing condition such as diabetes or cancer etc. and you purchase a Medigap plan at the time of open enrollment period, it is entirely possible to stay away from long periods when the applicant is kept on hold due to pre-existing condition.


In case the person has sufficient coverage for at least seven months, the insurance company can't make you wait until it provides coverage for medical conditions that lready exists. Best Medicare Supplement Insurance Company suggests you to talk to some Medicare expert and he would be in a position to tell if your previous coverage would be considered as creditable insurance coverage.

Any Medigap Insurance Company cannot make you wait in case you purchase a Medigap Plan when you possess guaranteed issue rights for Medigap Insurance.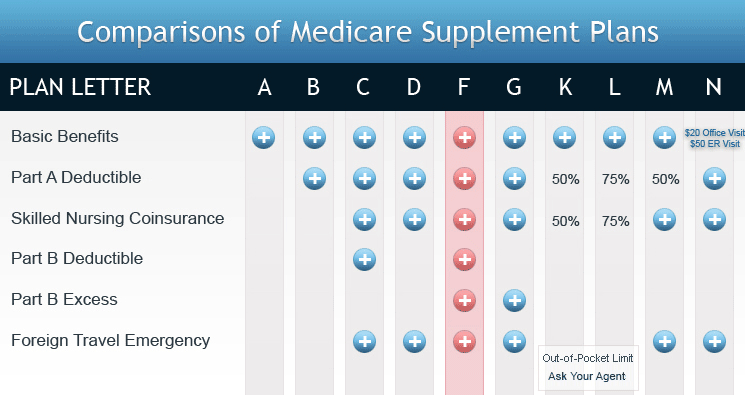 Read Complete Guide to Medicare Insurance
Related Articles
Which Medigap Policy Works Best for You?
Supplemental Health Insurance and a New Era for Medicare
Av 625 01022012
ht-182-07042012